CIRCOR is a market-leading, global provider of integrated flow control solutions specializing in manufacturing highly engineered valves, pumps, fittings, pipeline products & services, and associated products for critical and severe service applications in the oil and gas power generation and various other industries.

Comprised of best-in-class, historically significant product brands, we consistently satisfy our customer's the mission-critical application needs by utilizing advanced technologies that can withstand extreme temperature and Pressure from land-based to sub-sea.

The newly upgraded CIR 3100 valves range is diligently designed to serve an ever-increasing range of markets on a global level, including Oil and gas, power generation Maritime, Processing, Renewables, and many more.

CIR 3100 is suitable for throttling and on-off control of a fluid flow such as gas, steam, water, and chemical compounds to balance the load disturbance. It helps to keep the regulated process variable as close as possible to the desired set point.

It offers our customers and the markets we serve solutions for critical and severe applications like Well hook-ups, Gas gathering systems, Treatment facilities, Oil & gas transmission, Liquid level control, Pressure Control, and Process Control.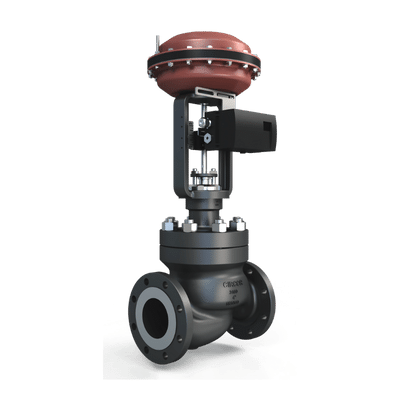 Advantage of CIR 3100
It's a standard economic valve body with multiple internal options and provides easily interchangeable trims when the process conditions/severity change. Customizable to suit your process needs and protection of Class V leakage option available for high-temperature applications, thus serving the need for diversified markets & applications. The CIR 3100 valves are offered with a pneumatic actuator as standard. They are equipped with a wide range of actuator options, namely electric, hydraulic, electro-hydraulic, and standalone manual actuation. The actuators are selected & bundled with relevant accessories like Air Filter regulator, Positioner, Solenoid valves, and Volume booster based on the minimum operating site conditions & also any speed or control the requirement concerning each valve.